Parcae Capital Corporation News – New Client:
Just Fellowship has signed on with Parcae Capital.
Just Fellowship is a social network designed to bring Christians together.
They hope to be set apart as they bring in services similar to those found on eBay and craigslist all emanating from one portal.
In Christianity the term "Fellowship" refers to individual Christians who are in Christian communion with each other.  Just Fellowship tag line is "Enjoy amazing fellows all around".    Just Fellowship is a business whose principal operations emanate from both Medford, MA  & Salvador, Bahia.
 Parcae  Capital Corp has been engaged to bring Just Fellowship to the next level.  Parcae is assisting them with a strategic business plan, capital raising  and hiring their team including programmers, Board of Directors and C- Level personnel.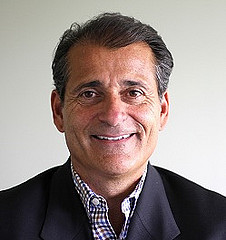 Frank Magliochetti is lead on this project.  Just Fellowship is currently in beta and has already driven over 15,000 members in three short weeks.
Look for Mr Magliochetti to provide more details on the short and long term strategies Parcae Capital is developing for Just Fellowship.
Frank Magliochetti is managing partner at Parcae Capital.