Frank Magliochetti-
North Andover businessman Frank Magliochetti is a sophisticated savvy strategy and finance consultant.
Frank is managing  partner of Parcae Capital and profiles trending businesses for Absolute Day Trader Stock Picks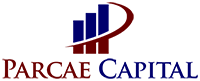 Background – History
was born September 13, 1957 in Malden, Massachusetts. He attended Malden Catholic High School and was a four letter athlete for the school. After high-school he obtained a B.S. in Pharmacy from Northeastern University and played Baseball and football. He stayed at Northeastern and entered the Masters of Toxicology program. Where he worked on the effects of Valium and its metabolism while taking Tagamet for the condition of anxiety induced ulcers. He later received his MBA from The Sawyer School of Business at Suffolk University specializing in corporate finance, completed the Advanced Management Program at Harvard Business School and the General Management Program at Stanford Business School. Frank started a chain of independent pharmacies shortly out of school and eventually sold it. He worked in various positions throughout the American Hospital Supply and later the Baxter International organization prior to leaving he was part of the senior management team for the Neuro-surgical business unit.
Frank spent a period of time as an investment banker prior to becoming the President of Kontron Instruments a maker of a class 3 medical device; an Intra-Aortic Balloon and console. He worked with the Food & Drug administration in developing internal policies and practices which would eventually lead to the removing of the consent decree which was placed on the company for poor manufacturing practices prior to his involvement. He returned the company to profitability after a long period of losses. Kontron was eventually sold to a prominent medical device company. As Senior Vice President of North America for Haemonetics Corporation, Frank managed the day to day activities for the North America business activities. During his tenure sales and profits grew double digits for 13 consecutive quarters and the stock of the Company doubled and forward split and grew 40% before he left to run Sandoz Pharma North American Operations. Sandoz eventually merged with Ciba becoming one of the largest Pharma companies in the world, Novartis.
Frank then went on to create one of the largest infusion therapy and medicare nursing companies in the world, employing more than 40,000 employees. Over a three year period he saw his stock appreciate 10 fold. He then created several orthopedic product and services entities. One of which, Orthorehab, was sold for 52 times its original investment just 30 months after starting it for 52 million dollars.
He currently assists companies who are building, restructuring, transforming and resurrecting there business's. An example of his client base are, Xenetic Biosciences , IPC Medical Corp, Just Fellowship Corp, Environmental Services Inc., Parsons Post House LLC, ClickStream Corporation as well as having a business talk radio show; The Business Architect on the URBN network.
Frank now is managing partner of North Andover company Parcae Capital where he spends his time restructuring companies and investing in new companies.