Grace Health Technology
Grace Health Technology offers enterprise data solutions for the laboratory environment.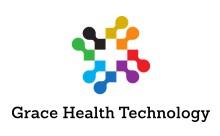 Data Efficiency for Laboratory Growth
The Grace Health Technology proprietary platform focuses on the interaction and interchange between the internal and external sales channel with the operations of the laboratory.The GHT platform captures customer acquisition, customer demographics including insurance status, shipping and receiving information, inventory management as well as completed physician signed requisition orders.
All of the captured and input data is maintained in a HIPPA compliant ecosystem.
How Can we Help 
With decades of healthcare technology experience we can help improve laboratory data visibility and efficiency.
Contact us today for a complementary analysis to see how we can help your laboratory.
Grace Health Technology
4733 West Atlantic Ave., Suite C-12 Delray Beach, FL 33445
Phone: (561) 475-3069
Earlier this year, Frank Magliochetti was appointed chairman of the board at Grace Health Technology, a company providing an enterprise solution for the laboratory environment.  Frank Magliochetti owes his professional success to his expertise in two areas: medicine and finance. After obtaining a BS in pharmacy from Northeastern University, he stayed on to enroll in the Masters of Toxicology program. He later specialized in corporate finance, receiving an MBA from The Sawyer School of Business at Suffolk University. His educational background includes completion of the Advanced Management Program at Harvard Business School and the General Management Program at Stanford Business School. Frank Magliochetti has held senior positions at Baxter International, Kontron Instruments, Haemonetics Corporation, and Sandoz. Since 2000, he has been a managing partner at Parcae Capital, where he focuses on financial restructuring and interim management services for companies in the healthcare, media, and alternative energy industries.
Mr. Frank Magliochetti MBA
Managing Partner
Parcae Capital
www.parcaecapitalcorp.com
www.frankmagliochetti.com