5 Trends in the New Medical Economy-
Frank Magliochetti Report
Five key trends will shape the new medical economy, according to a November 2016 briefing report by the cloud-based healthcare IT solutions provider CareCloud.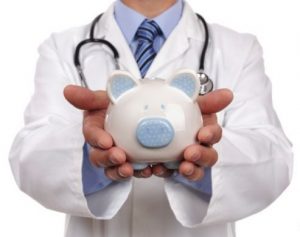 The medical economy is shifting away from fee-for-service and towards value-based care. The industry faces a host of new economic realities as various forces shape the business of medicine. Five trends in particular will influence the new medical economy.
Five Trends Shaping the Business of Medicine
1. Patients as payers
Patients will continue to seize control over their own healthcare costs as a response to skyrocketing out-of-pocket expenses and deductibles. Insurance deductibles have increased by 255 percent since 2006, according to a survey by InstaMed, and the average health insurance premium for family coverage has gone up by 83 percent since 2005. Because they pay out of their own pockets, consumers want the best treatment bang for their buck, including information about services, options, and treatment costs.
Patients are also becoming increasingly proactive in managing their own healthcare by gathering information on diagnosis, billing and treatments digitally. Nearly two out of three consumers participating in the InstaMed survey expressed interest in using Apple Pay or other mobile payment systems for healthcare bills. More than three out of four consumers prefer to pay their household bills through online payment channels. The internet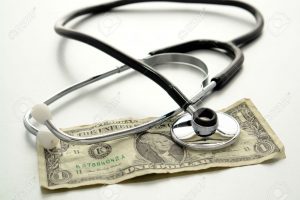 will continue to be a rich source of information, health apps, data, and medical devices for patients. CareCloud predicts a surge in retail urgent care clinics and concierge practices that cater to consumer-minded patients.
2. Doctors as digital innovators
An increasing number of healthcare providers are adopting EHR systems, and are shifting from server-based systems toward cloud technology to take advantage of improved usability, faster upgrade cycles and more innovation. Providers will likely use more specialized technologies across multiple EHR platforms. Application programming interfaces (APIs) will help medical groups enhance services without having to replace entire base systems.
3. Fiscal stewardship
Hospitals and health systems will try to reduce costs as they shift towards value-based care and away from fee-for-service care. Financial stewardship promotes health in the general population by increasing overall access to care.
4. Entrepreneurs in medicine
Exciting opportunities are ahead for "doctorpreneurs" and other medical professionals who either build new medical groups or acquire existing ones. Medical entrepreneurship offers the twin benefits of earning profits and social good.
While private equity investors traditionally invest in medical groups promising high reimbursement potential, such as dermatology and pain management, today's medical entrepreneurs are looking at primary care groups.
5. Information retains its crown as king
The push to digitize medical records coupled with the rapid shift to value-based care has created a mountain of information. The information benefits population health management by making healthcare proactive rather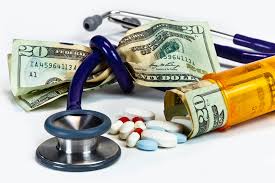 than reactive, identifying at-risk patients and promoting early intervention. The plethora of data and new technologies now allows each patient to create a custom care plan tailored to their medical history. The development of intelligent apps that leverage data and analytics tools will help manage and disseminate this information.
Changing regulations, patient engagements and new economic realities are driving healthcare towards a value-based, consumer-centric model. Healthcare technology will evolve to focus more on adaptability and innovation.
Source
http://on.carecloud.com/thenewmedicaleconomy.html
http://www.instamed.com/blog/trends-impacting-the-healthcare-payments-mar
North Andover, Massachusetts
This column of posts is directed at the Healthcare Industry.  Frank plans to release new sites dedicated to the industry  – .  He currently assists companies who are building, restructuring, transforming and resurrecting there business's. An example of his client base are, Xenetic Biosciences , IPC Medical Corp, Just Fellowship Corp, Environmental Services Inc., Parsons Post House LLC, ClickStream Corporation as well as having a business talk radio show; The Business Architect on the URBN network.