Re-Emerging Technique for Removing Blood Clots
Frank Magliochetti Report
A brain stroke occurs when certain lymph, veins or arteries form a blood clot in the brain, which if not treated on time can cause brain damage, long term disability or death. CDC says that stroke is considered as one of the top five diseases and the cause of the most deaths in America. The intensity of the stroke depends on the age but Ischemic stroke usually occurs in adults. Every year, over 795,000 Americans have strokes resulting in around 130,000 deaths.   Since 2012, the standard procedure for treating a stroke has been tPA. There were trials conducted in the same year to create a more productive technique that would allow doctors to remove the blood clot completely. The FDA finally approved
the "Neurovascular Stent Retriever" technique in late 2012. However, the technique did not come into fame until the year 2016. Now, this technique is used by many hospitals in the US to treat Ischemic strokes.
The technique is a mix of the stent retriever and tPA. To better understand the retriever process, one needs to understand how exactly tPA helped with removing the blood clot.
tPA, also known as Tissue Plasminogen Activator is a protein which is administered to the brain where the blood clot is. The protein converts the Plasminogen to plasmin, which breaks down the clot. This process proved successful in only one third of the patients. In the failed cases, the blood clot did reduce but did not disappear.
In order to take this process a step further, the FDA approved the neurovascular stent retriever process which removes the blood clot directly from the site.
tPA , neurovascular stent retriever process to remove blood clots has and will continue to save many lives. This re-emergence and enhancement to existing solutions can be considered a wake up call to how  existing technology can be revitalized with new breakthroughs to deliver an even more powerful solution.
-Frank Magliochetti 
First, tPA is registered so that the clot reduces in size and detaches itself from the blood vessels. Next, a stent retriever goes into the brain to remove the blood clot. The stent retriever is either made of metal or polymer and the usage of it depends on the patient's age and the blood clot size. This neurovascular stent retriever procedure is called "Thrombectomy"
In 2012 this procedure had been used on various patients who had speedy recoveries, experts are trying to make a more flexible and thin catheter which can easily go through the femoral artery to extract the clot.

Massachusetts General Hospital in Boston is a 205 years old hospital that has two departments for treating strokes. The hospital has a neurology and neurosurgeon department that deals with patients with brain diseases.
According to WHO (World Health Organization), there are around 15 million people in the world who are the victims of strokes and diabetes.
WHO has encouraged all the underdeveloped countries to adopt this neurovascular stent retriever procedure. As compared to other medical innovations of 2016, this procedure has a low cost. FDA believes that by the end of 2016, Mechanical Thrombectomy will cure around 60,000 patients who will live a healthy life.
More Related Topics:
Content is aggregated from official websites – please use corresponding links to read entire articles.
FDA approves Concentric Medical's Trevo clot retrievers
http://www.massdevice.com/fda-approves-concentric-medicals-trevo-clot-retrievers/
September2, 2016
The FDA granted expanded approval to 2 of Stryker (NYSE:SYK) subsidiary Concentric Medical's Trevo clot retrieval devices, with new indications as initial therapy for strokes due to blood clots to reduce paralysis, speech difficulties and other stroke disabilities.
The indications expand previous clearances for the devices, won in 2012, which cleared the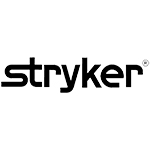 retrievers for removing blood clots and restoring blood flow in stroke patients who can't be treated with tissue plasminogen activator or for patients who didn't respond to t-PA therapy.
"This is the first time FDA has allowed the use of these devices alongside t-PA, which has the potential to help further reduce the devastating disabilities associated with strokes compared to the use of t-PA alone. Now health care providers and their patients have another tool for treating stroke and potentially preventing long-term disability," FDA Center for Devices and Radiological Health neurological and physical  medicine devices division director Carlos Peña said in a press release.
"This new and unique indication for Trevo, as initial therapy for acute ischemic stroke with large vessel occlusions, has the potential to help hundreds of thousands of stroke patients," Dr. Amrou Sarraj, of Houston's University of Texas Health Science Center, said in prepared remarks. "These patients now have a significantly better chance for an independent life without disability.
"So many patients with major ischemic stroke due to large vessel occlusions still go untreated today, largely ending up with a devastating long term disability," Sarraj said. "The FDA clearance of the Trevo retriever as a front-line treatment to reduce disability reinforces the importance that all caregivers in the stroke pathway – from EMS to emergency room physicians to neurologists to interventionalists – continue to come together to deliver fast and efficient treatment of stroke."
Trevo is a transcatheter clot removal device designed to retrieve blood clots by gripping at the clot and pulling it back through the blood vessel along with the device, according to the FDA.
Approval came based on data from a clinical trial of the device along with t-PA and medical management of blood pressure and disability symptoms which found that 29% of patients treated with the Trevo device were functionally independent at 3 months, 10% higher than those not treated with the device.
Stryker picked up Concentric Medical in 2011 for $135 million.
Thrombectomy System Market: Overview
http://www.openpr.com/news/356824/Forecast-On-Thrombectomy-System-Market-Global-Industry-Analysis-and-Trends-till-2025.html
With rapid technological advancement, increase in the number of aging population and increase in demand for minimally invasive surgery, the thrombectomy system global market is expected to have healthy growth rate in the forecast period (2012-2025).
Thrombectomy System Market:
Depending on geographic region, global thrombectomy system market is segmented into seven key regions: North America, South America, Eastern Europe, Western Europe, Asia Pacific, Japan, and Middle East & Africa.
North America holds the largest share of the global thrombectomy system market, due to high aging population and wide technological advancement.
Wall St. darling Penumbra launches latest thrombectomy device in the U.S.
http://www.fiercebiotech.com/medical-devices/wall-st-darling-penumbra-launches-latest-thrombectomy-device-u-s
Penumbra ($PEN), one of the top devicemaker IPOs last year, unveiled its latest thrombectomy product to the U.S. market.
Dubbed the ACE 68 Reperfusion Catheter, the vascular device uses the latest tracking technology to extract blood clots in acute ischemic stroke patients more quickly and safely, the company said. The device, which is part of the company's Penumbra System, was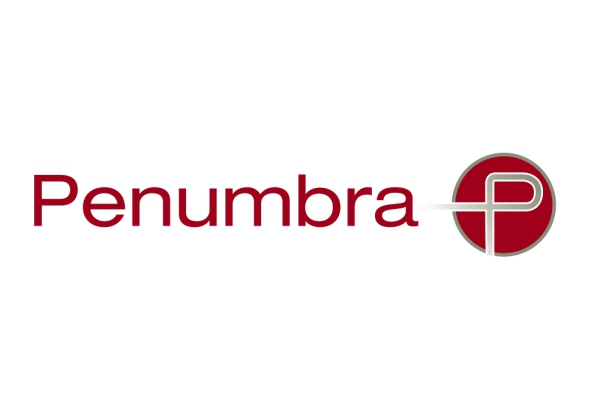 designed with a new tracking platform from hub to tip, and features a unique coil winding geometry along 16 transitions to deliver an optimal tracking profile.
The announcement, along with supporting data, was made Monday at the Society of NeuroInterventional Surgery's 13th Annual Meeting in Boston.
The Alameda, CA-based company markets medical devices that include several neurovascular access products, the ACE system, neurovascular embolization products, a neurosurgical tool as well as peripheral embolization and thrombectomy devices.
Penumbra, which raised about $125 million when it went public last September, has seen its stock price trade in a 52-week range of $35.31 to $61.87. Canaccord Genuity, which recently set a price target of $67 per share for Penumbra, has raised its rating of the company to a buy. Canaccord pegged Penumbra's market cap at $1.83 billion with a price-to-earnings ratio of 959.19.
In May, Penumbra reported total revenue grew to $57.9 million in Q1 versus $39 million for the same period a year ago. Analysts had set a consensus estimate of $53.1 million. Revenue for neuro products grew to $41.3 million for the period, and sales of peripheral vascular products increased to $16.6 million.
Trevo Clot Retrievers Approved for Use
Direct Thrombectomy Safe, Effective in Stroke Patients
FDA Approves Trevo Device for Stroke
http://www.medscape.com/viewarticle/868389
Two devices for mechanically removing blood clots now can be used in conjunction with clot-dissolving tissue plasminogen activator (tPA) as an initial therapy for acute ischemic strokes, the US Food and Drug Administration (FDA) announced today.
The devices in question are the Trevo ProVue and Trevo XP ProVue Retrievers, both from Concentric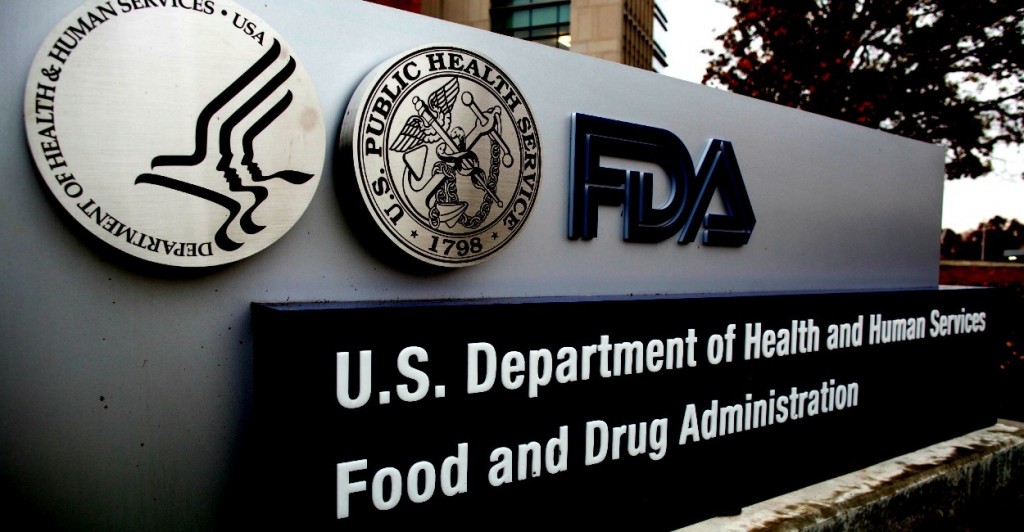 Medical. The FDA first approved this clot-removal technology in 2012 to restore blood flow in patients experiencing strokes who can't receive tissue plasminogen activator (tPA) and patients who don't respond to the drug.
In broadening the indication, the agency said that the Trevo clot retrievers should be used within 6 hours of symptom onset and only after tPA is administered.
"This is the first time FDA has allowed the use of these devices alongside tPA, which has the potential to help further reduce the devastating disabilities associated with strokes compared to the use of tPA alone," said Carlos Peña, PhD, director of the Division of Neurological and Physical Medicine Devices at the FDA's Center for Devices and Radiological Health, in a news release. "Now health care providers and their patients have another tool for treating stroke and potentially preventing long-term disability."
The Trevo clot retrievers are inserted into the occluded blood vessel via catheter. An expandable wire mesh at the distal end grips the clot, which a physician can pull back through the blood vessel along with the device for extraction through a catheter or sheath.
The FDA approved the expanded indication for the Trevo clot retrieval technology on the basis of a clinical trial comparing 96 randomly selected patients treated with the device as well as tPA and medical management of blood pressure and disability symptoms; 249 patients received only tPA and medical management. Of patients undergoing thrombectomy with a Trevo device, 29% were functionally independent 3 months after their stroke. This was the case for only 19% of those forgoing thrombectomy.
The Trevo devices come with the risk of failure to retrieve the clot, malfunctions such as breakage, and navigation problems that can lead to perforated blood vessels.
Frank Magliochetti is Managing Partner for Parcae Capital.
North Andover, Massachusetts
This column of posts is directed at the Healthcare Industry.  Frank plans to release a new site dedicated to the industry.  He currently assists companies who are building, restructuring, transforming and resurrecting there business's. An example of his client base are, Xenetic Biosciences , IPC Medical Corp, Just Fellowship Corp, Environmental Services Inc., Parsons Post House LLC, ClickStream Corporation as well as having a business talk radio show; The Business Architect on the URBN network.