NSAIDs May Prevent the Development of Colorectal Cancer after Polyp Removal
A recent study published in the British medical journal suggests that NSAIDs may help prevent colorectal cancer after polyp removal – This post goes into more detail on the study.

Frank Magliochetti
Taking non-steroidal anti-inflammatory drugs (NSAIDs) may prevent the recurrence of advanced neoplasia, a type of polyp that is the precursor of colorectal cancer, after the surgical removal of pre-existing polyps. Recurrence rates of benign polyps and advanced neoplasia are quite high, so clinicians are eager to find easy-to-follow treatments to reduce recurrence.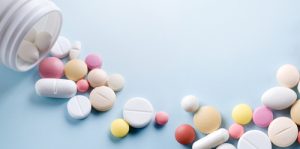 A team of scientists from across the United States recently collaborated with Mayo Clinic researchers to determine how well NSAIDs, aspirin and other supplements prevent the recurrence of precancerous or cancerous polyps. The results of the study, published in the British medical journal BMJ suggest NSAIDs may offer the greatest protection.
About Colorectal Cancer
Colorectal cancer is the third most common type of cancer in men and woman in the United States, according to the Centers for Disease Control and Prevention (CDC), and it is the second leading cause of cancer-related deaths among cancers affecting both men and women.
Colorectal cancer, characterized by abnormal cell growth in the colon or rectum, is one of the few preventable types of cancers. Removing precancerous polyps during colonoscopy prevents those polyps from turning cancerous but it does not prevent recurrence of advanced neoplasia, also known as advanced adenomas or adenomatous polyps. A study published in PLOS showed a recurrence rate of 50.5 percent for polyps, and a 32.9 percent recurrence rate for neoplasia.
Research Suggests Non-Aspirin NSAIDs Reduces Risk of Recurrence of Precancerous Polyps
The results of the BMJ study showed that non-aspirin NSAIDs, particularly ibuprofen, work better than aspirin or many other nutritional supplements for most patients when it came to preventing the growth of advanced neoplasia. The researchers note that, because most colorectal cancers develop from neoplasia,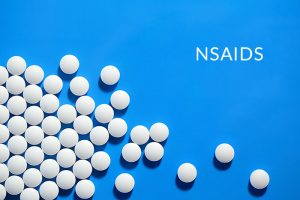 chemoprevention with NSAIDs has a favorable risk to benefit profile when it comes to reducing recurrence in those with a history of high-risk neoplasia.
Hassan Murad, M.D., preventive medicine physician and clinical epidemiologist at Mayo Clinic, is the study's senior author. "Approximately 85 percent of all colorectal cancers are thought to result from untreated adenomatous polyps," says Murad, M.D., in a press release published by Mayo Clinic. "If we can find a way to stop their growth, we could prevent a majority of these cases."
"We knew that aspirin and other NSAIDs have a protective effect, and that a number of other nutritional supplements have also been studied for their effectiveness in preventing cancer," says Dr. Murad. "What we didn't know is how they compared to each other."
The research team conducted a meta-analysis from data obtained from 15 randomized control trials. The scientists reviewed information from 12,234 patients who were taking various supplements and medications. The researchers looked at low- and high-dose aspirin therapy, NSAIDs, vitamin D, calcium, and folic acid, and then compared each treatment alone and in different combinations.
Analysis of the information showed that non-aspirin NSAIDs worked better than all the other therapies for preventing adenomatous polyps recurrence within three to five years after removal through colonoscopy. Because these non-aspirin NSAIDs pose other health risks, this treatment may not be appropriate for all patients.
"It is important that patients and doctors have a discussion on the various risks and benefits of any medication or other therapy," says Murad. "While a research publication may contain promising findings, it is generalized information, and each individual is different. So their care will be individualized, as well."
Source
http://www.bmj.com/content/355/bmj.i6188
https://www.cdc.gov/cancer/colorectal/statistics/
http://journals.plos.org/plosone/article?id=10.1371/journal.pone.0050990
North Andover, Massachusetts
This column of posts is directed at the Healthcare Industry.  Frank plans to release new sites dedicated to the industry. Frank currently assists companies who are building, restructuring, transforming and resurrecting there business's. An example of his client base are, Xenetic Biosciences , IPC Medical Corp, Just Fellowship Corp, Environmental Services Inc., Parsons Post House LLC, ClickStream Corporation as well as having a business talk radio show; The Business Architect on the URBN network.