Smart Tech:  Wearable Medical Devices 2017 – 2020
Smart technologies will continue to drive the ever-growing medical wearable device market in 2017 and well into the future.
The global medical wearable devices market topped $3.2 billion in revenue in 2015, according to Mordor Intelligence, which expects the market to surpass $7.9 billion in 2020 as the industry continues to grow at a healthy CAGR of 19.8 percent during that period.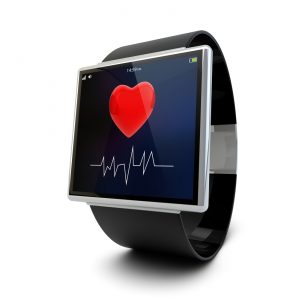 Wearable medical devices, known simply as "wearables," are small pieces of equipment featuring sensors that attach to the body. These sensors detect and monitor changes in specific body signatures produced by various body systems and organs. Early wearable technology allowed consumers to monitor vital signs. Today's wearables allow users to monitor food intake, activity, and sleep levels. Tomorrow's devices may provide continuous monitoring of glucose levels, smart clothing for infants, and smart EKG necklaces for those with heart problems.
Wearables have the potential to fill a number of applications in remote patient monitoring, sports and fitness monitoring, and home healthcare. Simplified usage of these devices, coupled with the ability to synchronize with smartphones and tables, assisted growth in this segment.
Global Wearable Devices Market- Market Dynamics
There are immense potential socio-economics of wearable medical devices for multiple sectors. Fitness devices that encourage the users to exercise can significantly reduce healthcare costs, for example.
Investors are focusing on a wide variety of projects, ranging from downloadable apps to improving the size, cost and sensitivity of sensors.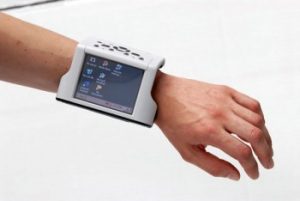 Several factors propel the growth of the global wearable market. Technological innovation is perhaps the most important factor, as these advancements lead to the introduction of new products.
Diabetes and other chronic diseases are rising at a seemingly uncontrollable rate. Wearable devices will play an increasingly important role in helping doctors and patients manage chronic diseases.
Developers make wearable devices easier to use and simplify interpretation of the data collected. Simplicity encourages use.
Market penetration of smartphones, smart watches and other wearable devices will promote the use of wearable medical technology. These devices have already penetrated the market deeply, with the worldwide smart watch shipments reaching about 25 million in 2015.
Some factors, such as reimbursement issues and high device cost, will restrain the medical wearables market somewhat but the effect should be minimal, as demand should remain high.
Several companies are already exploiting the growing interest in medical wearable technology by creating affordable products that offer high value to users and their healthcare partners.
Some of the key players already operating in the medical wearable device market include:
• Dräger
• Fitbit Inc.
• Intelesens Ltd.
• Lifewatch AG
• Omron Corporation
• Polar Electro
• Philips Electronics
• Withings SAS
These wearable manufacturers will likely improve hardware in existing products and create sturdier devices within the next few years. Hardware and device i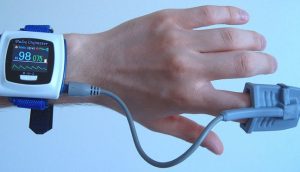 nnovations may include larger and easier to read displays, extended battery life, waterproof hardware, and compatibility with GPS and other sensors included in a standard smart phone. Software innovations may include advanced monitoring systems and improved patient care software, such as breathing exercises and on-demand nutrition counseling.
The wearable market is expanding because the devices are autonomous, which makes them easy to use, and non-invasive. It is also growing because of its ability to help prevent and manage chronic diseases.
Source
https://www.mordorintelligence.com/industry-reports/global-wearable-medical-device-market-industry
North Andover, Massachusetts
This column of posts is directed at the Healthcare Industry.  Frank plans to release a new site dedicated to the industry.  He currently assists companies who are building, restructuring, transforming and resurrecting there business's. An example of his client base are, Xenetic Biosciences , IPC Medical Corp, Just Fellowship Corp, Environmental Services Inc., Parsons Post House LLC, ClickStream Corporation as well as having a business talk radio show; The Business Architect on the URBN network.