New Study Sheds Light on Personal Health Care Spending Trends in the U.S.
The amount of dollars the Unites Spends on healthcare surpasses every other nation on the planet; all in all accounting for 17% of the economy in the U.S.

Frank Magliochetti
People spend more for health care in the United States than in any other nation on earth and, according to results of a new study published in JAMA, they spend more on diabetes and ischemic heart disease than on any other health condition.
Health care spending continues to rise in the U.S., now accounting for 17 percent of the nation's economy.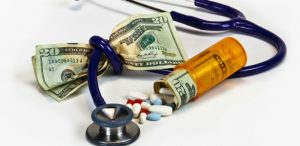 Despite this spending, there is very little information on how spending varies by condition, age and through time. Joseph L. Dieleman, PhD, from the Institute for Health Metrics and Evaluation, University of Washington and a team of researchers hoped to estimate national spending on personal health care by various factors.
U.S. Spending on Health Care Trends
The researchers included 183 sources of data in the study. Data sources included insurance claims, government budgets, household surveys, facility surveys, and official U.S. records from 1996 to 2013. The scientists grouped ICD-9 codes to form 155 conditions, such as diabetes and ischemic heart disease, for consideration in the study.
One of the more interesting findings of the study was that many of the top 20 conditions of health care spending were chronic conditions with a relatively high prevalence and health burden – many of them were also preventable. This group of conditions included diabetes, ischemic heart disease, chronic obstructive pulmonary disease (COPD), and cerebrovascular disease, all of which are attributable to modifiable risk factors.
Total costs of care
Americans spent $30.1 trillion on personal health care during the years included in the study. The researchers looked at how Americans spent that money, estimating the costs of treating 155 conditions. They found that, at an estimated $101 billion, Americans spent the most on treating diabetes. Spending for ischemic heart disease came in second at $88 billion; spending for low back and neck pain was a close third at $87 billion.
Increases in costs of care
Spending for personal health care increased for 143 of the conditions investigated over the course of the study. Spending on low back and neck pain increased $57 billion during those 18 years, and spending on diabetes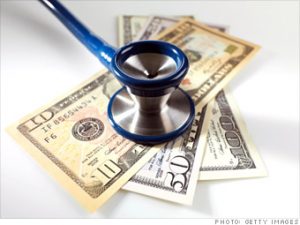 increased $64 billion during that period.
Of all the conditions included in the study, 57 percent of spending went towards the top 20 conditions. Spending on emergency care and retail pharmaceuticals rose the fastest, at 6.4 percent and 5.6 percent annual growth rate, respectively. When it came to spending on diabetes, 57.6 percent went to pharmaceuticals while 23.5 percent was for ambulatory care.
The study was important in that it was the first to provide modeled estimates of U.S. personal health care spending. The results were revealing in that they showed that diabetes, ischemic heart disease, and low back and neck pain presented the highest costs to American consumers. The study was limited in that it used population-weighted data to represent total national spending, which excludes incarcerated persons and those receiving care from a Veterans Affairs (VA) facility. The University of Washington institutional review board reviewed and approved the project.
The information presented in the study may be useful to health care policy makers and health care providers working towards making health care spending more cost effective for the conditions that most commonly affect people living in the United States.
Source
http://jamanetwork.com/journals/jama/fullarticle/2594716
North Andover, Massachusetts
This column of posts is directed at the Healthcare Industry.  Frank plans to release new sites dedicated to the industry. Frank currently assists companies who are building, restructuring, transforming and resurrecting there business's. An example of his client base are, Xenetic Biosciences , IPC Medical Corp, Just Fellowship Corp, Environmental Services Inc., Parsons Post House LLC, ClickStream Corporation as well as having a business talk radio show; The Business Architect on the URBN network.