Pharma Trends 2017:  Biosimilars
Frank Magliochetti Report
The FDA approved 56 new drugs in 2015 and, of these, 33 were specialty drugs and 23 were traditional. One was a biosimilar. Development, approval and acceptance of biosimilars may become an important trend in 2017.
The FDA is approving more specialty drugs than ever before and specialty medicines will likely face more competition in 2017. Increased FDA approval and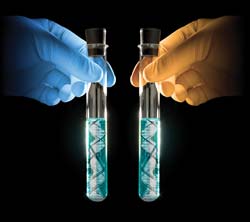 discoveries of medications to treat orphan conditions and cancer will fuel competition. Biosimilars could overcome development hurdles and increase this competition even more.
Acceptance of biosimilars has been slow in the past. One of the reasons for the reluctance is that the development of biosimilars is different from that of generic drugs. Generic drugs for small molecules have a relative simple chemical structure that makes it easy to reproduce an identical chemical. It is more difficult to make a protein or peptide identical to the original biologic agent because of differences in the sugar residues attached to the protein, for example, or differences in the protein folding that make it unpredictable. This means that, even though a biosimilar has an identical peptide chain, it may not have an identical effect. These factors complicate the process of making biosimilars and increase the risk for problems.
Physician acceptance has been slow too but, as the cost of other medications rise, biosimilars will seem more attractive.
Approval of Biosimilars in 2015 and 2016
Biosimilars, which are products the FDA will approve with evidence that the medication up for approval is highly similar to an already-approved reference product, will probably continue to gain traction in 2017. The FDA has approved four biosimilars as of October 2016.
Zarxio is similar to Neupogen, according to an article published by Managed Healthcare Executive, except the biosimilar has a 15 percent lower list price. Both drugs treat low white blood cell counts associated with cancer and its treatment. The FDA approvedZarxio, made by Sandoz, in March 2015.
Inflectra is similar to Remicade to treat Crohn's disease and ulcerative colitis. The FDA approved Inflectra in April 2016 but, due to litigation, the launch date is uncertain.
Erelzi, also made by Sandoz, is similar to Enbrel to treat arthritis. The FDA announced approval of Erelzi in August of 2016 and the expected launch date of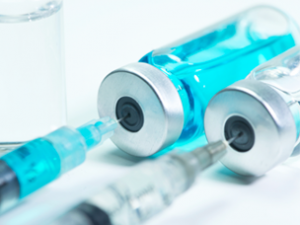 February 2017 may be delayed.
Amjevita, by Amgen is similar to Humira and is for the treatment multiple inflammatory diseases. Amjevita became the fourth biosimilar drug to gain approval in September 2016. Launch date is set for March 2017 but may experience delays.
There are several biosimilars awaiting approval, including:
• Filgrastim by Grastofil, Apotex
• Pegfilgrastim by Apotex
• SB2 infliximab by Merck/Samsung Bioepis
• CHS‐1701 by Coherus Biosciences
• Epoetin alfa by Retacrit, Pfizer
The need for biosimilars will grow as the need for other drugs, especially cancer drugs and orphan drugs, increases. Doctors diagnose about 1.7 million cases of cancer each year, yet the death rate has fallen 23 percent since the early 1990s, partially due to new medications and treatments. The introduction of biosimilars could reduce cancer death rates even further.
Biosimilars may become one of the strongest trends in the pharmaceutical industry in upcoming years, as biosimilars have the potential to lower the cost for safe and effective treatments for a wider number of patients. Increased development of biosimilar cancer drugs is possible as some biopharmaceuticals lose patent protection.
Source
https://www.uspharmacist.com/article/record-number-of-fda-new-drug-approvals-in-2015
http://www.zarxio.com/index.jsp
http://managedhealthcareexecutive.modernmedicine.com/managed-healthcare-executive/news/five-specialty-pharmaceutical-trends-watch
http://www.fda.gov/newsevents/newsroom/pressannouncements/ucm436648.htm
http://www.fda.gov/NewsEvents/Newsroom/PressAnnouncements/ucm494227.htm
http://www.erelzi.com/
http://www.fda.gov/NewsEvents/Newsroom/PressAnnouncements/ucm518639.htm
http://pi.amgen.com/united_states/AMJEVITA/AMJEVITA_mg.pdf
http://www.fda.gov/NewsEvents/Newsroom/PressAnnouncements/ucm522243.htm
North Andover, Massachusetts
This column of posts is directed at the Healthcare Industry.  Frank plans to release a new site dedicated to the industry.  He currently assists companies who are building, restructuring, transforming and resurrecting there business's. An example of his client base are, Xenetic Biosciences , IPC Medical Corp, Just Fellowship Corp, Environmental Services Inc., Parsons Post House LLC, ClickStream Corporation as well as having a business talk radio show; The Business Architect on the URBN network.