Benefits and Advantages of Learning a New Language with an App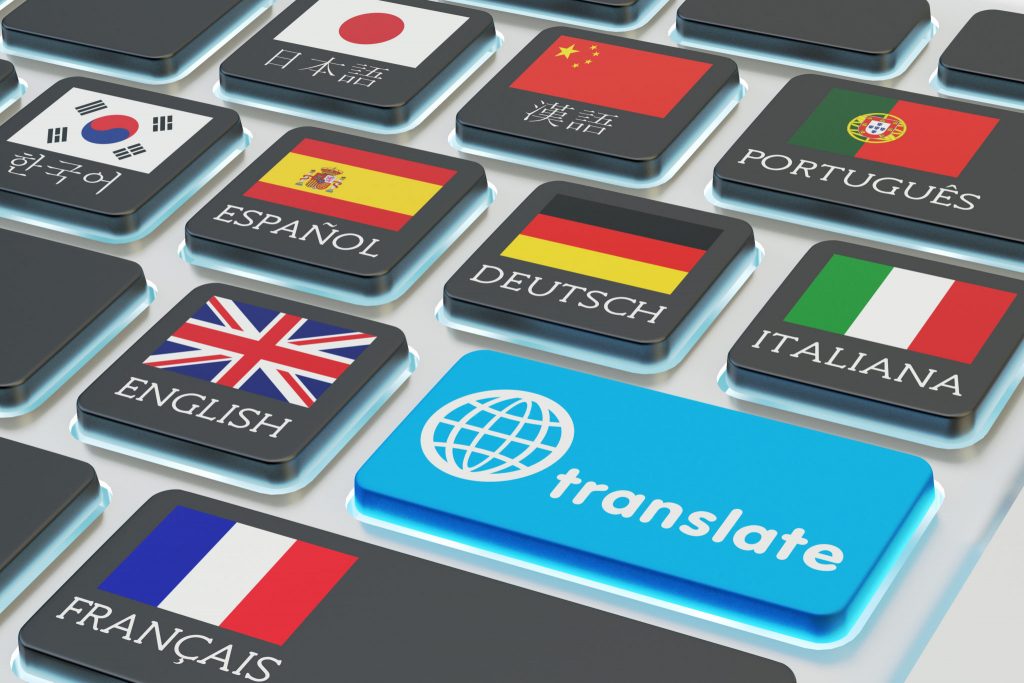 Software applications, or apps, have changed how people do just about everything. We used to call a cab and use paper maps to go somewhere, for example, and now we simply tap the Uber and Google Maps icons on our phones. Apps provide a new way to learn how to cook, dance, invest, socialize, and even play a musical instrument. Apps have changed how we learn new languages too. These apps are successful because they offer benefits and advantages over other approaches to learning.
Advantages of Apps over Traditional Methods of Learning New Languages
Apps have advantages over traditional education tools when it comes to learning a new language. Prior to the digital age, for example, people could only learn languages if they had access to language resources, educators, and courses in their town. Apps allow people to learn a new language anywhere they could get an internet connection.
Choose any language or course
Most brick-and-mortar schools and colleges teach Spanish, German, French, English, and Arabic, but fewer institutes of learning offer Polish, Dutch, Japanese, Vietnamese or Malay. Apps allow you to learn nearly any language spoken on the planet.
Learn at any time
Unlike in-person courses that have a set day and time for classes, apps allow you to learn a new language at any time of day or night. Sticking to a schedule can put you at risk for attending classes when you are tired or stressed out. Using an app lets you study when you have the time and energy for optimal learning.
Go at your own pace
Falling behind the rest of the class is stressful and embarrassing. Perhaps the worst part is that, once you fall behind your classmates, it is difficult to catch up. Getting ahead of the class is also frustrating as you wait for them to catch up. Using an app allows you to learn at your own pace.
Apps offer a variety of ways to learn
Everyone learns a new language in their own way; some people learn by memorizing vocabulary while others absorb more by playing games. Apps provide a wide variety of education techniques to suit almost every learning style.
You can start speaking your new language right away
Many traditional language courses start with history and grammar, whereas language apps typically try to get you speaking the language as soon as possible. Nearly three-fourths of Babbel users say they feel capable of maintaining a small conversation in their new language after just 5 hours instruction on the app.
You can track your progress
Apps can help you track your vocabulary, the amount of time you spend studying, and other information about your learning. Many digital language programs also offer rewards systems to keep you moving forward.
You can learn what is relevant to you
In a traditional classroom environment, everyone learns the same information, whether it interests them or not. This means students have to learn words and grammar rules they may never use – those who just want to learn how to order dinner during their Roman holiday has to learn as much Italian as someone who intends to move there. Apps allow individuals to learn as much or as little of a language as they desire.
Benefits of Using an App to Learn a New Language
Apps are customizable
Doing coursework on your own schedule allows you to study when you are in the mood. The customizable features of apps also let you learn your way, and at your own pace.
Apps are fun
Many apps make a game out of learning, which takes the drudgery out of picking up a new language. Apps feature images, sound and video that are colorful, cheerful, and fast moving, so time goes by quickly.
Access to online tutors
Everyone needs a little help now and then, especially when it comes to learning a language. iTalki, Rype, Tandem, Preply, Verbling, Live Lingua, and other apps offer online tutors that help you speak the language correctly.
Apps really work
Perhaps the greatest benefit is that apps really work. In a recent study, 85 undergraduates used an app to learn Spanish. Oral proficiency, vocabulary and grammar tests showed the students had learned enough to communicate in Spanish after just 12 weeks.
While using an app is not for everyone, it is a great way for many people to learn a new language without having to sit in a classroom. Whether you prefer iPhone, Android or a different device, you can use an app to start speaking a new language today.
ABOUT FRANK MAGLIOCHETTI
Frank Magliochetti owes his professional success to his expertise in two areas: medicine and finance. After obtaining a BS in pharmacy from Northeastern University, he stayed on to enroll in the Masters of Toxicology program. He later specialized in corporate finance, receiving an MBA from The Sawyer School of Business at Suffolk University. His educational background includes completion of the Advanced Management Program at Harvard Business School and the General Management Program at Stanford Business School. Frank Magliochetti has held senior positions at Baxter International, Kontron Instruments, Haemonetics Corporation, and Sandoz. Since 2000, he has been a managing partner at Parcae Capital, where he focuses on financial restructuring and interim management services for companies in the healthcare, media, and alternative energy industries. Last year, he was appointed chairman of the board at Grace Health Technology, a company providing an enterprise solution for the laboratory environment. Frank is also CEO of ClickStream, ClickStream's business operations are focused on the development and implementation of WinQuik™, a free to play synchronized mobile app and digital gaming platform. The platform is designed to enable WinQuik™ users to have fun, interact and compete against each other in order to win real money and prizes. Twitter at @ClickstreamC @WinQuikApp and their foreign language exchange learning app @HeyPalApp.
Frank was appointed Chairman and Chief Executive Officer at Designer Genomics International, Inc. The Company has accumulated a growing body of evidence that highlights a link between alterations in the immune and inflammatory systems and the development of chronic human disease. The Company is visionary and has established itself as a leader in the field of inflammatory and immune genetic DNA and RNA biomarkers that play a causative role in debilitating conditions, such as atherosclerosis/heart disease, diabetes, arthritis, inflammatory bowel disease, post-traumatic stress disorders (PTSD) and cancer.
A proprietary state-of-the art data mining bioinformatics program, called 'cluster analysis' will be used to measure disease development susceptibility with potential for earlier diagnosis and intervention. The company is developing a healthcare program based on its proprietary genetic panels that will allow people to be their own healthcare advocate and take an active role in their health status as well as longevity.
Sources
https://www.babbel.com/en/magazine/5-advantages-of-learning-a-new-language-with-an-app
https://www.sciencedaily.com/releases/2020/06/200609095027.htm