Handheld Medicine: Doctors Connecting with Patients using Smartphones
Frank Magliochetti Report
Doctors are connecting with patients in an entirely new way – through smartphones.Mobile payments, apps, and digital advertising changed the way retailers work by providing new opportunities to attract new customers, build loyalty and improve sales. Now these same technologies that altered retail are revolutionizing the world of medicine. The use of smartphones and apps helps drive down costs, increases access to information, and fulfills the public's desire for "anytime, anywhere" diagnosis, treatment and monitoring.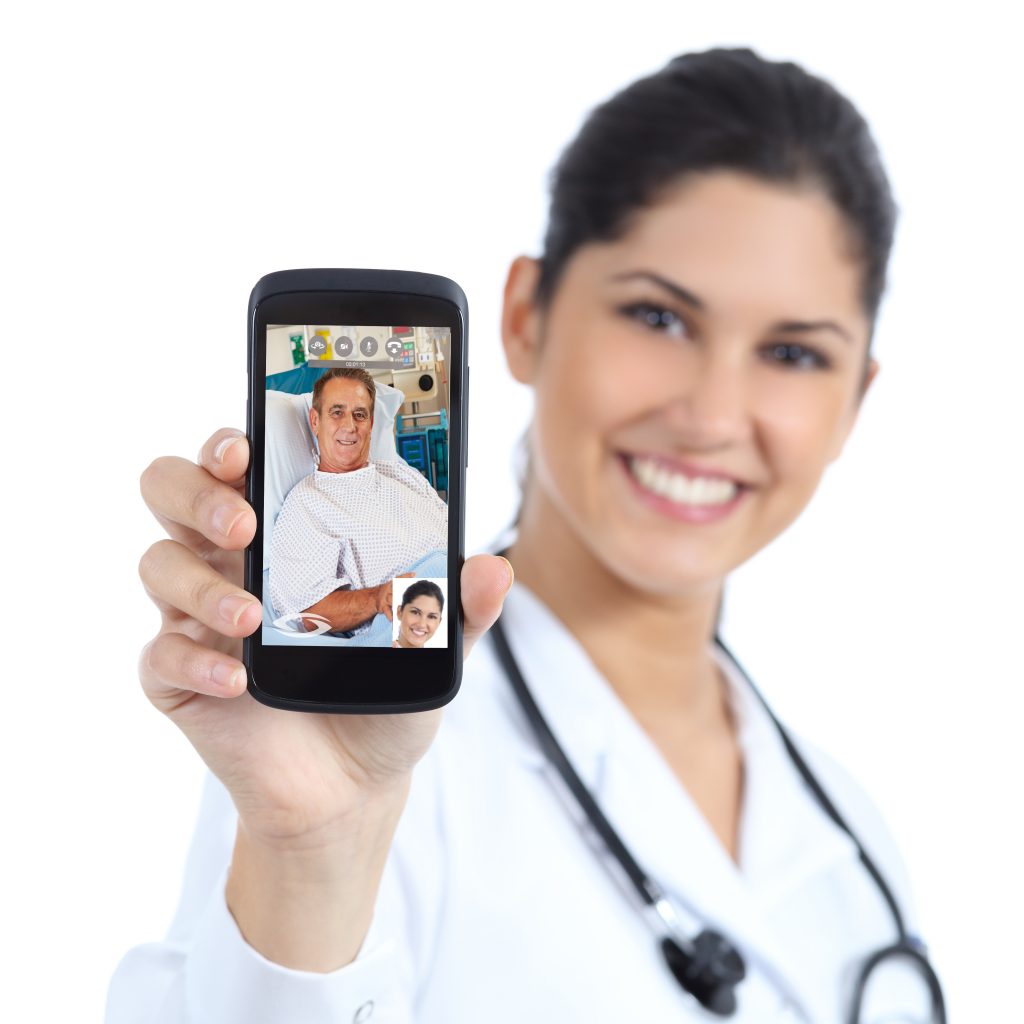 Until now, the healthcare industry has underutilized smartphones, apps and even connected medical accessories. This is changing, as connectivity allows consumers to take control of their own care. The adoption of mobile health apps has doubled in only two years. The percentage of consumers with at least one medical, health or fitness app increased from 16 percent in 2013 to 32 percent in 2015, according to PWC.
Primary care practitioners and chronic disease managers are leading the way towards a new generation of telemedicine, and patients are eager to follow. Doctors in India set up patients with smart home monitoring kits that connect wireless to the company's online platform. From there, patients can connect with a wide range of specialists, including dermatologists, cardiologists and fertility doctors who can conduct virtual examinations and prescribe medicine from remote locations.
Clinicians in the United States can now use their smartphones as digital otoscopes. A growing number of clinicians now send patients with chronic conditions home with connected pacemakers, glucose trackers, ECG monitors and other types of remote monitoring devices. Patients can turn their phones into precision digital scales for weighing out food or connect their bathroom scales to mobile app on their phones to track their weight. Symptom checkers, activity trackers, and on-demand e-visits are now available directly to consumers.
The Future of Smartphone Medicine
Moving towards mobile care will cause a dramatic shift in the needs of the healthcare community. Organizations will need assistance managing utilization, connecting healthcare providers working in remote locations, and overseeing the massive amount of data transferred and stored. There will be an increasing need to evaluate the security, privacy and risk associated with using these new tools.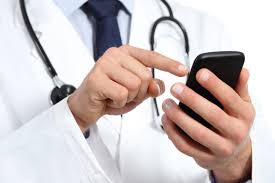 Connected tools will create fresh links between healthcare and industries with which it rarely interacts, such as retail, hospitality and financial services. Connectivity will also generate more opportunities for healthcare providers and patients to plug in.
Healthcare providers can look forward to engaging in virtual medicine as more facilities build that technology into their long-term strategic plans. Virtual medicine allows health systems to move away from centralized brick-and-mortar locations towards decentralized partnerships and joint ventures to create "bedless" hospitals. Even with the limited smartphone medicine in use today, a growing share of clinicians can already deliver care remotely.
Patients are Eager to Participate
About 68 percent of adults in the United States have smartphones, according to Pew Research Center, which is up from just 35 percent in 2011. Tablet ownership is up to 45 percent.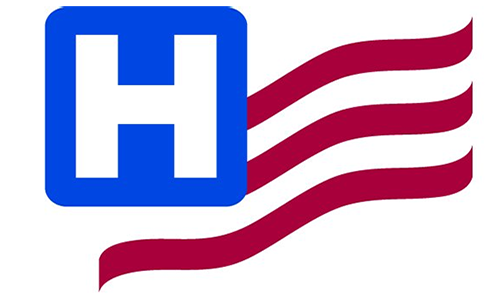 Consumer interest in telemedicine is growing as quickly as interest in smartphones. According to survey results provided by the American Hospital Association, 74 percent of U.S. consumers would be willing to use telehealth services and 30 percent already use computers or mobile devices to check for medical information. Seventy percent are comfortable communicating with their doctors via email, text or video rather than seeing them in person. More than three out of four patients believe that access to care is more important than human interaction with their healthcare providers.
Advanced hardware technology, the introduction of new apps and wireless links facilitates the move towards handheld medicine.
Sources:
http://www.pwc.com/us/en/health-industries/top-health-industry-issues/care-in-palm-of-hand.html
http://www.medicalpracticeinsider.com/news/oto-converting-iphone-digital-otoscope
https://play.google.com/store/apps/details?id=rascsoft.precisionbalance&hl=en
http://weightgurus.com/http://www.pewinternet.org/2015/10/29/technology-device-ownership-2015/
http://www.aha.org/research/reports/tw/15jan-tw-telehealth.pdf
North Andover, Massachusetts
This column of posts is directed at the Healthcare Industry.  Frank plans to release a new site dedicated to the industry.  He currently assists companies who are building, restructuring, transforming and resurrecting there business's. An example of his client base are, Xenetic Biosciences , IPC Medical Corp, Just Fellowship Corp, Environmental Services Inc., Parsons Post House LLC, ClickStream Corporation as well as having a business talk radio show; The Business Architect on the URBN network.